Albert J. Nicora, Esq. – Partner of the Law Offices of Nicora & Hespe LLP
Albert J. Nicora, Esq. graduated from Stanford University and the Hastings College of Law. He was admitted to The State Bar of California in 1980. Mr. Nicora is the founder of the Law Offices of Albert J. Nicora and now partner in the Law Offices of Nicora & Hespe LLP. Mr. Nicora has served as an attorney practicing Civil Litigation, Business Law and Estate Planning for more than thirty years. He offers experience in handling a wide variety of major and multiparty corporate litigation, including contract matters, breach of partnership, corporate fiduciary obligation matters and commercial disputes. He is also a licensed California Real Estate Broker.
Since 1975, he has served as a California Probate Referee for the Superior Court. He was originally
appointed as a Probate Referee in his hometown of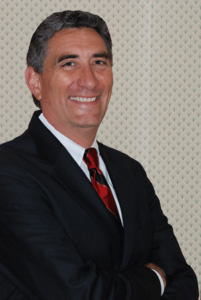 Oakland, California, where he served the courts of Alameda County. After moving his family to the Monterey Peninsula, he was appointed by the State Controller to serve the Monterey County Courts in 1991 and has served in that capacity since then. The court frequently appoints Mr. Nicora to serve as special master, special trustee or referee in difficult matters. He is an expert in Probates, Conservatorships, Trust Matters, and Estate Planning.
A frequent public speaker on numerous topics, Mr. Nicora is regularly invited to talk regarding estate planning before community groups. These talks include various charitable giving alternatives available to potential donors. He also has written and published articles in professional and trade association periodicals and books.
Mr. Nicora belongs to several community service organizations and serves on local boards and committees including Legal Services for Seniors. He coordinated the fundraising plan for the completed Murphy Center at the Carmel
Mission and has served on the annual fundraising event committee for ten years. Mr. Nicora's wife, Melanie, is equally active in community affairs, having served as Junior League President, National Charity League member and Parent Club Co-president at at Junipero Serra School.
Married for over 30 years, Mr. Nicora has four beautiful daughters. Stephanie, his oldest daughter, studied Psychology and Political science at Barnard and Columbia University in New York. Catherine studied theater arts and journalism at New York University. Jackie graduated from Santa Clara University and is currently enrolled at UC Hastings College of the Law. Youngest daughter Maria graduated early with a degree in Psychology from Loyola University Chicago.