Bill Warner | Community Hospital Foundation Board of Trustee Member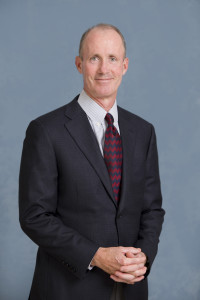 Bill was involved in the technology industry, holding senior management positions at Cacheflow (now Blue Coat Systems); Silicon Graphics; and Sperry Univac (now Unisys: UNI). He retired from operational management in 2000.
Bill grew up in Pittsburgh, PA, and then re-located to the Midwest, where he graduated from the University of Kansas with a B.S. degree in Political Science and Business. He moved to San Francisco in 1980, and immediately engaged in the technology industry, residing for 20 years in Silicon Valley.
Bill serves as a advisory Director on the Board of Bartlett & Company – a large privately held agricultural company headquartered in Kansas City, MO. He also serves as an advisor to Vertical Ventures, a Santa Clara-based early-stage venture capital company. In addition, Bill has been Chair of the Board of Trustees of the Naval Postgraduate School Foundation for the past 7 years. NPS is the leading graduate research university focused on national security and defense.
Bill Warner has been married 31 years to his wife Anne, with two grown children – Chase and Molly. Bill and Anne are full-time residents in Pebble Beach.
He is active in athletics – golfing, biking, running, hiking, and mountain climbing.